He has worked in Until Dawn and Snipperclips, among others
Daniel Gallagher is a Game Designer and Programmer that has worked for games like, among others, Until Dawn and Snipperclips, as well as his own indie games. He came to Madrid, and we approached him to make this interview. We hope you like it.
Ignacio Ory: You have come to Madrid to give a conference about, apart from your personal experience, building a community. What point do you think is the most difficult in achieving this? Apart from being too many games in the market, marketing, etc…
Daniel Gallagher: The main difficulty is trying to promote diversity and trying to make space within games in Game Development that people feel comfortable to attend, not just white men, because as a white dude usually you go to an event or conference or something and you stay there and just think "I should attend that, it is fine for me to attend that, I don't feel uncomfortable".
That's for me, basically, but if I was coming from other backgrounds like women or the LGTBQ community, you tend to go to events and worry about how comfortable they are going to feel there and whether there will be other people there you can talk to and feel comfortable with. And so, with that space, we try to do that in lots of different ways, with the kind of tickets that we offer. We only allow general admission for straight men, basically, under half of the attendance, to try and make sure that other people won't feel uncomfortable and we want to do something in the industry that is going to promote more diversity and comfort for everybody including men, obviously.
Another problem is engagement because you can go to a really cool event for free, sometimes you get 50 people and sometimes you get 5, and that's just how it goes. We always have to take feedback, look up at the attendance and numbers and try to figure out ways to make it better, we aren't that far yet, but we are always trying to fix that.
Ignacio Ory: If we take a look at your CV, you have worked in some AAA games, such as Until Dawn, Snipperclips, as well as your own indie developments. What kind of development do you feel most rewarding, the AAA model, or the indie one, and why?
Daniel Gallagher: It's so rewarding, making games is really fun. At the AAA scene or the non-independent scene, it is good because we get paid for doing something that we love, and that's fun. I was paid really well to make Snipperclips and Until Dawn, and they were really fun games to work on because both were projects with nice people and they were pleasant experiences, weren't too difficult. I mean, some stuff was difficult, but the actual workload was never too difficult.
In AAA scene you always feel you are working on someone else's project, so making your own game that takes you all day and all night for years and is really difficult and stressful and it doesn't make any money whatsoever and it's still much more rewarding and important thing to do because you feel like making something and then, even when it's tough it is still extremely rewarding whereas doing work for someone else is tough, but it isn't that fun.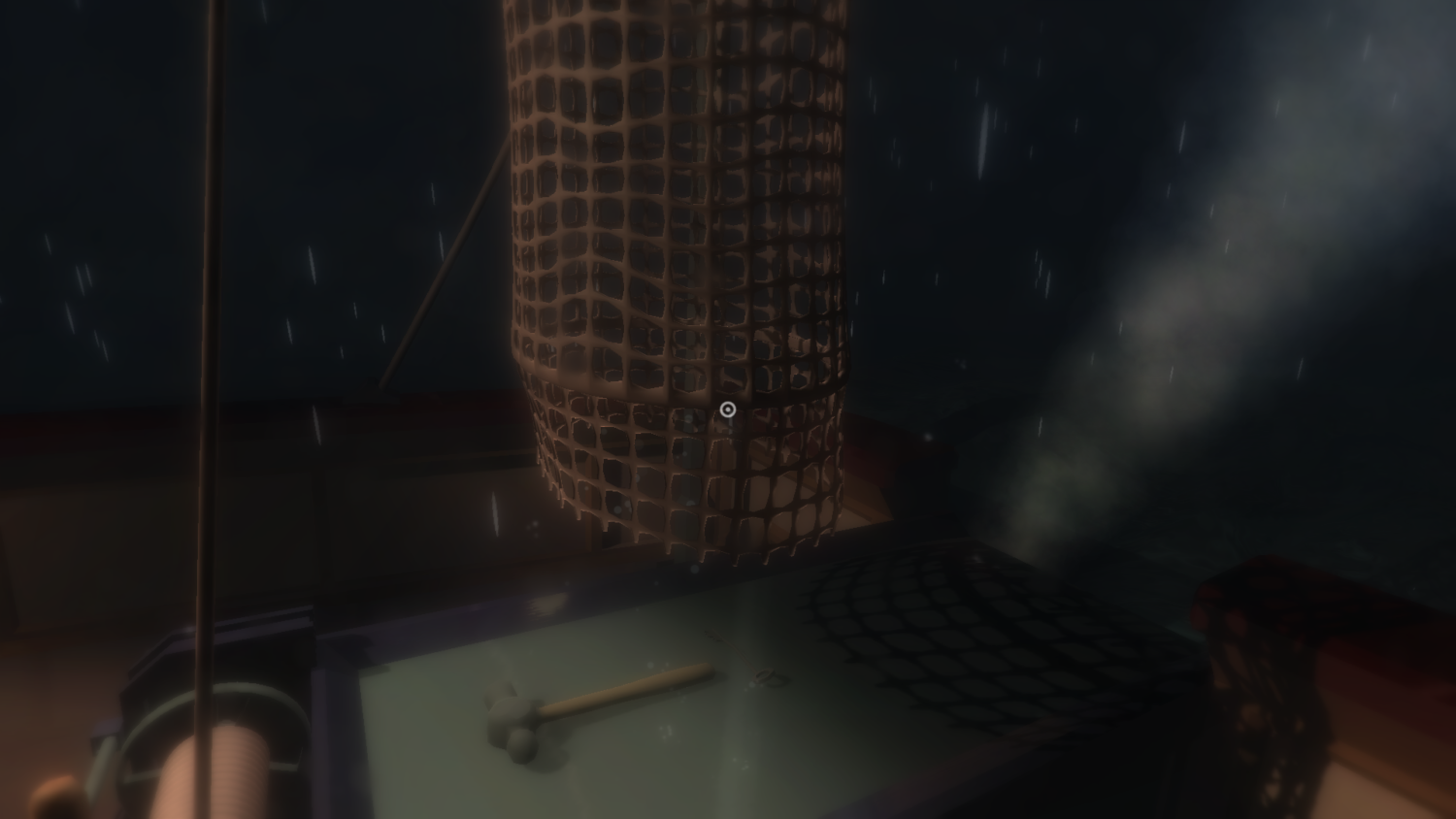 As well, even though Snipperclips and Until Dawn, actually, were nominated for BAFTAs, there are rewards in that way, but when it's not your game there isn't that exciting, it's like "It's a cool thing", you add it to your CV and then it can get you more work or help you to create an image and stuff but it's not rewarding in terms of winning an award. Obviously, it's nice to have some recognition. So I prefer to do indie stuff but it's amazing getting to do the other work, which is a work I love and being paid for it.
Ignacio Ory: Let's start with your indie games, including Trawl, Prowl, MemBloc, The Deep and Drom. How easy has it been for you to develop and publish these games?
Daniel Gallagher: Really difficult. They are good examples because MemBloc doesn't exist anymore, neither The Deep, actually. They did next to no sales, no marketing budget and no way or pushing them or market them and The Deep took me around a year and a half, and I don't think many people played it, that's difficult, but it's fun, creating stuff.
Drom, I am still working on it now, I am not sure how will it go, but working on it is pleasant, it's nice to work on your own things. And for Trawl and Prowl we were lucky that quite a lot of good press, like PCGamer featured both in their physical edition, and Rock, Paper, Shotgun and Kotaku featured us. So, again, they never made any money, I mean, this developments made less than what was spent to make them.
You will learn each time, you will make contacts, and you figure out different ways to do that. So, publishing your own games is super difficult, and I would love to work more with external publishers, but none of these games is felt like a publishing game, they are always small projects that can be made and released. The game I am working now, I will certainly be looking for a publisher because it's a much bigger project that actually feels like a commercial videogame, and if I didn't think that we could get a third party publisher for that, then I probably wouldn't be spending the amount of time it's going to need to make it, because I don't have the connections to self-publish at a decent level, but making your own stuff is nice, sometimes you get lucky and thousands of people play your game, and sometimes nobody plays it.
Ignacio Ory: You have even created a development studio, House of Wire. How did it begin? The idea, and the projects… Are you working on something right now?
Daniel Gallagher: House of Wire started within me and my friend, a really talented developer called Nathan Gallardo, who works for Bossa at the moment, and is also working for a cool independent project on his own.
Me and him worked for the same studio, named "If you can", and we realised we had similar interests, and when we went to the pub after work we always talked about crazy ideas that were weird and maybe nobody would spend the time we did to make them, like Prowl, a game about writing a diary and being on a boat, and stuff like that.
We made that game together, we spent a couple of months preparing a commercial release for it, and from there we decided to make another game together, and then Nathan came up with the name "House of Wire". It felt to me like it embodies the stuff I want to make, like abstract, not really games, the ones I want to make in my own time. It's a space where I can create weird experiments and that's what I think House of Wire will continue to be. For me it wasn't difficult, we were making games in the evenings, Nathan did more of the early work and I used to make the difficult systems. He launched it when I was travelling, so he did that work.

Me and Nathan aren't working together right now, but House of Wire doesn't necessarily require both of us, we wanted it to be more of a label or space where we could build our stuff, so yes, in the future we will have other projects. Drom will come out at some point, and the new game is kind of a stealthy adventure that will come out in a couple of years probably. I am not technically working for House or Wire at the moment but will do in the future.
Ignacio Ory: On the other hand, you have worked in titles such as Until Dawn. How was working on such a big project, as well as changing from PlayStation 3 to PlayStation 4?
Daniel Gallagher: I only worked on it for the last 8 months, I built the mobile game app, it does some AR stuff and speaks to the game itself, and helped to fix bugs and get it to launch. I didn't deal with switching platforms, the game has been in development for like 10 years, and I have just been for the final 8 or 9 months, it's fine. We were working just when it went Gold, that was really interesting for me, I had never worked in a game that had 200 people on it, I had worked in big studios before, but never that big.
Ignacio Ory: Related to platforms, you have released games for a lot of platforms, including Nintendo Switch, PlayStation 4, iOS and even Apple Watch. Which has been the hardest, in working terms, and which one do you think brings more possibilities?
Daniel Gallagher: They all have their own challenges, and making games is always difficult, even if it's for mobile or desktop, but, the development of the Watch game, Spywatch was especially difficult, because no one in the team had a watch, and I was like programming blind, I was unable to test what I was doing, and that is crazy looking back, but we managed to do it somehow.
Switch is really nice to develop for, there wasn't too much difficulty there, Nintendo and Unity made it easy for us, the companies, the people we worked with were really easy for us. We had just to make our own development, the programming of the game. They are all difficult in their own ways, and I think Switch, in terms of future, is gonna be very bright. It's going to be an amazing platform, I really like how they opened to independent developers, and I hope I can get to work more on it, is a really nice device. I really like playing it, using it, I think it's lovely.
About the Watch, I am not so sure if it has a much of a life ahead for games, apart from interactive stories or stuff like that. I don't think there is much of a market there, but I am excited about AR and that stuff in the future.
Ignacio Ory: You worked in Snipperclips, a launch title for Nintendo Switch. There was any stress because of the need to have the game ready for the Day One?
Daniel Gallagher: It was really fun, I guess. We are a new generation of developers that had it easier than others, since we can add stuff after launch, and especially for non-independent team that rarely think about physical versions, so you don't have to worry so much about things being bug free, I mean, you want it to be bug free but you can patch after.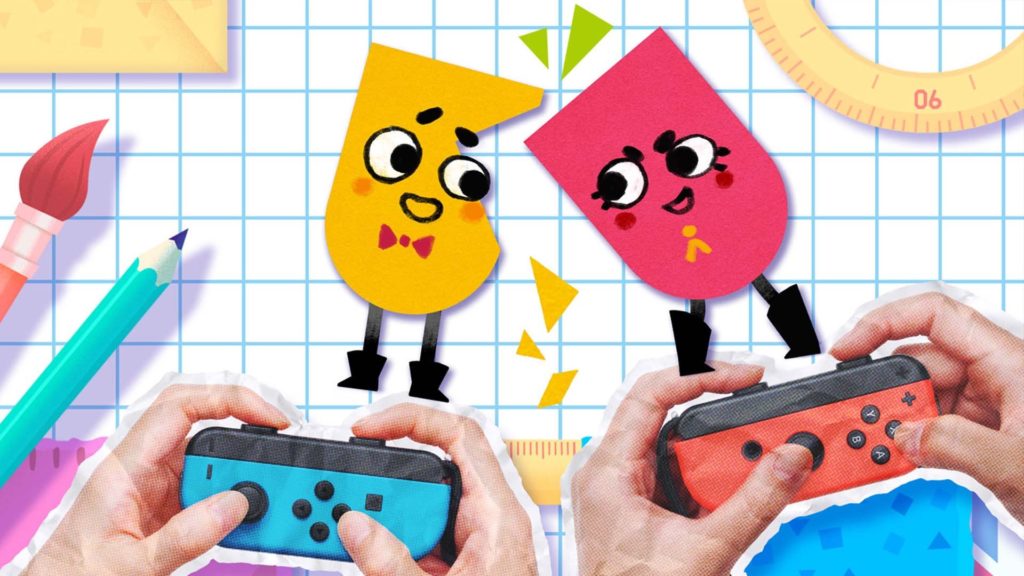 Working on Snipperclips was the first time I was working towards a physical release, it was difficult, but again, they made it straightforward and easy for us, with really good people in Q&A, great programmers that gave us advice, it went really smooth. The only time people had to do a lot of work was the art team because there was a lot of beautiful content they made, so maybe they worked more than us, but it was a really pleasant development cycle, so yes, it was satisfying.
Ignacio Ory: Despite its not awesome sales, most people that have played the game have liked it a lot. How does it feel? If you can, bear in mind both AAA and indie perspective.
Daniel Gallagher: I think it went to sell quite well for Nintendo actually, from what I know, I don't get to see the numbers or anything, maybe it bigger in Japan. I think we were up for 2 BAFTAs, which is really exciting. Critical feedback from the game has been amazing. I was not really worried about that because the original game was really fantastic and a beautiful idea, especially for making all the interactions and puzzle designs. Everybody loved Snipperclips and that's really great, we got an email from a guy that said that it had been a way to connect with his autistic child by playing Snipperclips, which was better than any of the awards from any of the projects I have ever worked on.
Ignacio Ory: We talked about Until Dawn, which has got a presequel and a VR game. If I am right, you didn't work in those and you told me you hadn't played them, so if there was a change in Game Desing to be done in Until Dawn, or these games, what would be?
Daniel Gallagher: Not really, I think it's a solid game, and I think it's also critically acclaimed. The design is really cool and was kind of a new thing to be done in the videogame space. I have never sat down and played it all the way through yet, but I am planning to do that soon. From what I played while working on it, it was really fun and nice, I don't think I would change anything, I am looking forward to getting into it properly and play it. I didn't know there was a VR version, so maybe I will try to play that in some moment.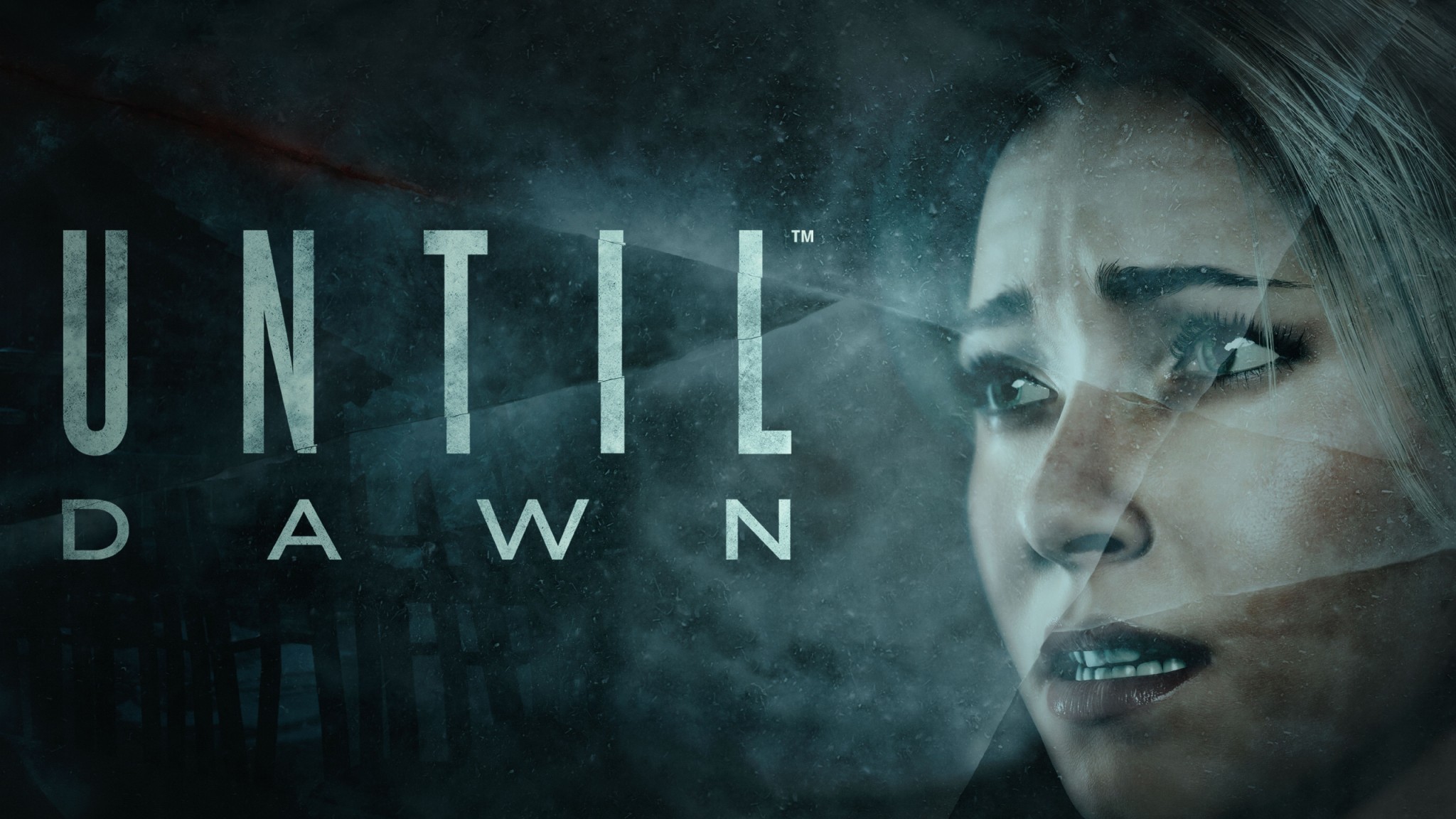 Ignacio Ory: And talking about VR, it may be a usual question, but, how do you think it can be used in videogames?
Daniel Gallagher: VR can certainly be much more immersive if done properly. We made a VR version of Prowl, and then speaking to someone in a bar one night who didn't know there was this version, he tried it for 20 minutes and felt like in the back of a car, with a feel of nostalgia. So I think you can get much more immersed yourself in VR. I'm not up to date on what everyone is doing but I think it's a really cool space and I would like to work more on it. I don't know if there is a lot happening yet, I mean I get offered like working in VR but it's usually agency work, not really game development.
Ignacio Ory: You have worked for British Museum as a consultant, in which ways have you done it? As well, how do you see the incorporation of videogames into the mainstream culture?
Daniel Gallagher: British Museum approached me to take an app that someone had made for them and redesign it and make it more interested and have a more game experience, and to finish it, basically. I worked with many good people, and we built an app that let you experience the museum itself, you could walk around it like in an AR game. You could do like treasure hunts, questions and things like that. It was really lovely, I think it was a nice experience to do with children or people alone. I think these things are still to be done, I don't know why people aren't putting more money into this because it is super engaging. At the British Museum, we kind of said to them "We want to add this, and then change that, and this would be better this way…" but they weren't keen on it because of the cost.
I think it is good the idea of incorporate games into the culture in that way, they are useful and interesting, but I feel much stronger with videogames in the future, I think they will drive and change the culture, we will live other life through VR, Pokémon GO for example created an entire subculture that still exists to this day, and people go out and meet friends, meet strangers, quest together, I think that stuff is really nice. It's going to have a bigger effect on our culture, and I hope we can use games space to bring more tolerance, inclusion and also it needs more focus, we need to be responsible about the effects we can have on culture and we should be more focused on what we can do to affect it in a positive way.
Ignacio Ory: I don't know if you are into the Spanish game development industry but, how is the British one? In case you are, could you establish a comparison between both?
Daniel Gallagher: I think the main comparison at the top of my head is just the fact that is more money in the British scene, and we luckily get a lot of focus and I mean, there is not as much interest in investment in a single player interesting games but there is certainly a lot of money thrown at this Free To Play or gambling stuff. But the independent scene is really great, alive, there is a lot of different people doing different things, there is always lots of events going on and jams, everybody is always keen to meet and help each other. It's a really wonderful time to be involved in games, it feels like there is a culture which is going to be really expressive, by how we interact with each other and our world and cultures now. It puts me in mind of the punk movements and things like that, where groups of people were struggling to identify themselves, and that's what I think UK developers are striving towards now.
I don't know much about the Spanish scene but it seems similar, it has its cool events, I know some people that do and organise interesting things like Gente Dando Charlas, people are really fantastic and their games are too, but I can't comment too much on it. Perhaps it's easy in the UK, and we have more support, financially as well. Spanish community seems to be growing and making stuff, in any case.
Ignacio Ory: And as a final question, I am currently studying video game development. What advice would you give to me (and other students/future developers)?
Daniel Gallagher: Take part in your communities, they do exist, and the more you take part, the stronger they will become and these are things that will really influence your work and your life and make it easy, like going out and meeting people. I have got all my work by just trying to meet everybody as soon as there is a piece of work or game that I like, if I have never met the people, I email them and I tell them that I like it and I want to meet them, and usually they are 99,99% of the time really up for that. So, really be looking forward to visiting studios, ask to visit developers and always keep in mind and if you are a man and white, you should be open to other communities, as much as you possibly can, what can we do about that and our responsibility to make safe spaces that are for everybody, and in that way communities can grow and get better, it's nice to meet people to work with.
I take a massive part of my time and my life to make games, you have to keep in mind how important your time and life is, so you can spend it on things you really love, like exercise daily, and relax, do yoga, meditate and chill. That's super important, don't neglect that stuff, it will be your fundation to the brain and when times get tough in your work, those are the things that will support you in case you are in difficult cases, mentally or physically. Take time for yourself, just be aware of your own mind and own body and help and support each other.